Jason's Deli: We're for all Tastes
December 4, 2021
In 1976, the late Joe Tortorice Jr. and his partners Rusty Coco, Pete Verde and Pat Broussard, opened what became today's most consistent restaurant in the world: Jason's Deli. They founded the restaurant at a shopping centre in Beaumont, Texas, and named it for Tortice's eldest son, Jay.
Tortorice'a grandfather was an Italian immigrant and the fourth generation to commit himself to good food, family and hospitality.
Both Joe's and Rusty's fathers owned grocery stores in Beaumont, so the boys had gathered a lot of experience in the food business. In 2019, Joe died at the age of 70 after a 19-month battle with cancer.
Jason's Deli began franchising in 1988, with the first franchised store in Tucson, Arizona. Today there are 251 Jason's Deli locations in the United States.
The parent company, Deli Management, Inc., owns the majority of the deli restaurants.
Jason's Deli is a healthy alternative to run-of-the-mill fast-food restaurants, specializing in fresh-made soups and salads and mouth-watering sandwiches. Tough competition for Subway and Panera Bread.
According to Jason's Deli customers, you've got to try the Muffaletta! The signature sandwich has been around since 1978. It starts with crusty, grilled bread, spread with olive mash (the recipe created by Joe's wife, Shelley Tortorice), then piled with creamy provolone and layers of meats like ham, salami and roasted turkey.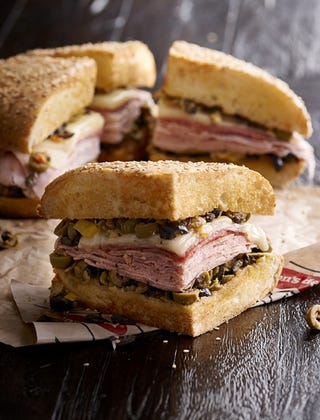 Oh, and the salads!
Since 1980, the salad bar at Jason's Deli has offered over 50 ingredients, including fresh veggies, cheeses, and their famous gingerbread and cornbread mini muffins. Would you believe there are 1,906,884 possible combinations for a 5-ingredient salad!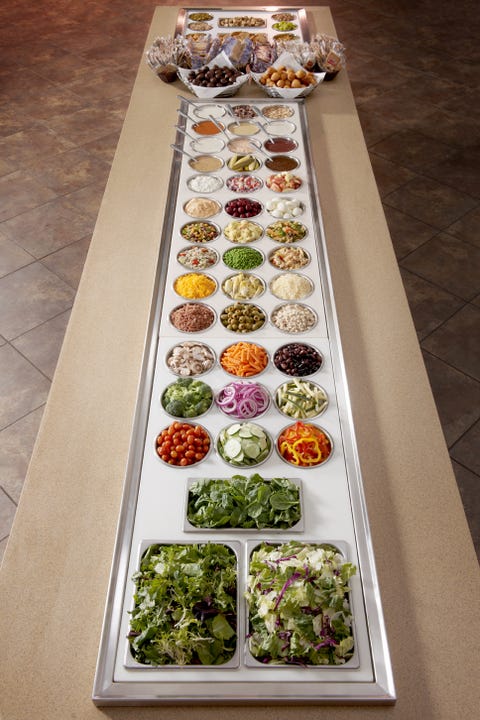 You can get your meal even faster with Jason's Express!
The drive-thru option makes it quick and easy to pick up a healthy meal at times when you're in a rush.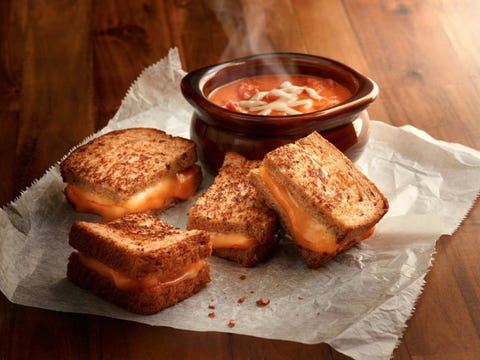 Let's get healthy!
Jason's Deli was the first national restaurant to eliminate artificial trans fats. As well, there are many gluten-free and vegetarian items on the menu. Named as one of the 20 best kids-menu dishes, their J.D. Nuggetz are gluten-free chicken. Add some fresh fruit to the menu and your kids can have a healthy fast-food meal at Jason's Deli.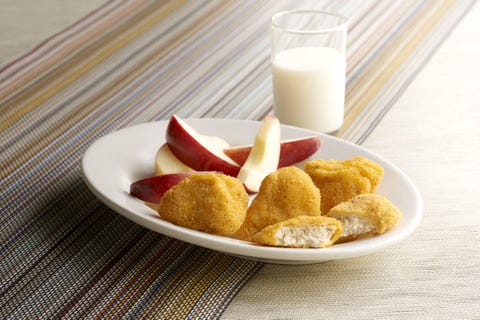 Be sure to get your free ice cream!
Yep, every customer gets free soft-serve ice cream in chocolate, vanilla, or swirled. And, you can fancy up your ice cream with items from the salad bar such as chopped almonds. How's that for cool? The chain dished out almost one million gallons of soft ice cream last year.
Gloria Sauvé
Communications and Marketing
Leave a Reply
You must be logged in to post a comment.