Belk: Modern. Southern. Style.
Belk, Inc., was founded in 1888 by William Henry Belk in Monroe, North Carolina. He used a $750 investment and a $500 loan to open his first store, calling it The New York Racket. The name was later changed to Belk Brothers, when his brother, physician Dr. John Belk, became his partner.
The Belk Brothers headquarters moved to Charlotte in 1909 when they built a large flagship store on Trade and Tyron Streets in the heart of Charlotte. The store remained there until 1988 when it was closed for the construction of the Bank of America Corporate Center.
Belk Bros. store in Charlotte, North Carolina, circa 1910.
Bargain sales galore…
The business, which grew at a steady pace,
relied heavily on bargain sales and advertising to reach its customers throughout the southern United States.
Beginning in 1921, the Belk brothers invested in partnerships with local merchandisers. They hired and trained local men to open and manage new stores. Each new manager received shares in the company and their names were printed on the storefront alongside Belk: Belk-Leggett, Belk-Hudson, and so on. By 1923, the company had grown to include 27 partners operating 20 stores and generating $10 million in total annual sales.
In 1943 Belk opened its 195th store and was proclaimed to be
"The South's Largest Distributor of Reliable Merchandise."
In 1955, William Henry's sons, John and Thomas, became chief officers of the company. They transformed the company from a downtown bargain store to a modern fashion destination in shopping centers and malls across the south.
The year 1988 was a big one for the Belk company as it celebrated its 100th birthday and opened new corporate offices.
In 1997, while John Belk continued as CEO and Chairman of the family company, the next generation of Belk brothers became leaders: Tim, McKay and John R. Belk were named co-presidents. The young Belk brothers consolidated the company's legal and organizational structure to streamline operations while merging 112 Belk stores into one company–Belk, Inc.
Uncle John Belk retired in 2004 and
Tim Belk took on the role of Chairman and CEO.
McKay Belk became president and chief merchandising officer and John R. Belk was named president and
chief operating officer.
And, thus, began the third generation of Belk family leadership.
In 2005-2006, Belk, Inc. acquired more than 90 Proffitts, McRae's and Parisian department stores from Saks, Inc., providing the company with a solid toehold in Alabama, Mississippi and Tennessee.
Belk.com was re-launched in 2008 with more features and a new e-commerce fulfillment center in Pineville, NC.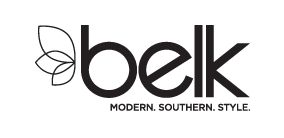 A merger with New York-based private equity firm Sycamore Partners brought the family legacy
to an end on December 10, 2015.
On June 29, 2016, Lisa Harper, CEO of Hot Topic, replaced Belk as CEO of Belk. For the first time since the company was founded in 1888, the it was headed by a non-Belk family member.
Belk today
Today, the Belk chain operates 289 stores in 16 states, with $4 billion in sales in 2014.

The company continues to update its stores and improve and enhance its technology to better serve customers.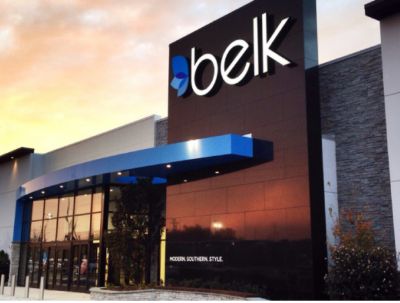 Gloria Sauvé
Communications and Marketing
Leave a Reply
You must be logged in to post a comment.